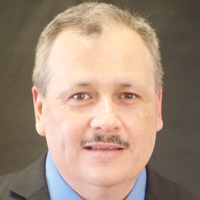 City of San Luis Mayor Gerardo Sanchez recently participated in the Arizona Public Service Community Partner Academy as they offered an opportunity for select community leaders to learn about the inner workings of Arizona's largest and longest-serving electric company from company leaders. The two-day experience provided attendees an in-depth look at the complexity of the electric utility business and knowledge of the energy issues facing our state.

APS Relationship Manager of the Southwest Division Andrea Bereznak pointed out that the electric utility industry is very complex and dynamic and there is a lot to consider.

The Community Partner Academy provided Mayor Sanchez with a personal opportunity to meet APS' highest executives and learn the ins and outs of how APS works to provide safe reliable electricity for the community of San Luis.