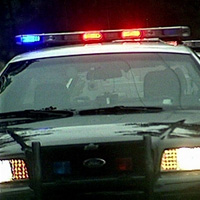 Police say they have a Barbados "kid" goat in their possession. On Monday Yuma County Sheriff's Deputies responded to the area of Foothills Boulevard and East 41st Place after receiving a report of a stray goat in the roadway. The animal was located and appears to be a Barbados "kid" goat.

The animal is currently under the care of the sheriff's office. If unclaimed, the animal will be turned over to the
Arizona State Livestock Officer in seven days.
Military Eligible To Learn Writing Skills In Arizona Wilderness

Current and former members of the military are eligible for an extended weekend writing retreat in the Arizona wilderness near Tucson. The free workshop is a joint effort of the Veterans Writing Project and The Wilderness Society.

Writing Project founder Ron Capps says the idea is to give people the opportunity for personal reflection and spiritual renewal away from the distractions of modern life.

He says adult military family members are also invited.