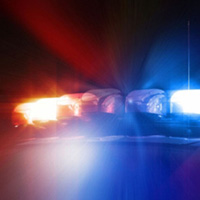 Tempe police say they have caught a man who allegedly robbed a bank and made his getaway on a city bus.

Police Lieutenant Jeff Glover says the suspect arrived at the Bank of America branch at McClintock Drive and Southern Avenue around 12 noon Saturday. He demanded money from a teller and stuffed an unspecified amount of cash into his pockets.
When he went outside to get back into the cab that dropped him off at the bank, the driver declined. The suspect then ran across the street and boarded a bus. Glover says the man tried to buy some clothing in an effort to elude police but was spotted by an officer. The unnamed suspect was arrested without incident and the stolen money was found in his pockets.