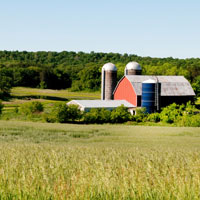 What could be America's largest transition of farm and ranch land ownership is under way, a trend that has many across the state and nation wondering about their next steps.

Karen Stettler with the Land Stewardship Project says there is not always a simple answer with the transition of land to the next generation, which is happening more and more as farmers and ranchers grow older.

Stettler says 40% of farm landlords are more than 70 years old. She estimates that over the next 20 years, up to 70% of America's farm and ranch land could change hands.