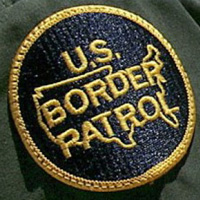 El Centro Sector Border Patrol agents assigned to the Indio Station arrested a suspected narcotics smuggler Thursday and seized more than seven pounds of methamphetamine, with an estimated street value of $235,000 concealed in an axle of a tow dolly.

Border Patrol agents encountered a 46 year old man, and citizen of Mexico, driving a white 2001 Ford F-150 pick-up truck towing a tow dolly as he approached the Highway 86 checkpoint. A Border Patrol Canine Detection team alerted to the vehicle and referred the driver to secondary for further inspection. During the inspection agents discovered 12 packages of methamphetamines strung together with fishing line hidden inside the axle of the tow dolly. The suspected smuggler was arrested, the vehicle was seized, and they were turned over to the Drug Enforcement Administration for further investigation.

Meanwhile, agents from the Yuma Sector arrested eight smugglers and seized 266 lbs of marijuana valued at $133,000 in separate incidents Wednesday.

Agents encountered eight Mexican nationals in the
Sierra Pinta Mountains, located on the Cabeza Prieta National Wildlife Refuge – all of whom were in the United States illegally and were found transporting a combined 237-pounds of marijuana. The smugglers and narcotics were turned over to the Yuma County Sheriff's Office. In another incident, agents discovered 29 pounds of abandoned marijuana near Gila Bend. The drugs were seized for destruction.