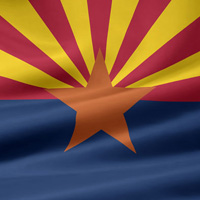 Arizona Speaks, an assembly of Arizona community leaders, will hold a three-city event calling for Congress and the president to support and pass urgent immigration reform.

Events will be held simultaneously Thursday in Yuma, Phoenix and Tucson. The Yuma event will take place at 4pm at the First United Methodist Church, 298 West Third Street. Key business, education, healthcare, religious, social service and other community leaders in each of these three cities will sign an open letter calling congressional delegates to action.
Chief executive officer and co-owner of Pasquinelli Produce Company Gary Pasquinelli, Pastor Javier Perez of Immaculate Conception Catholic Church, Yuma Mayor-Elect Douglas Nicholls and First United Methodist Church Pastor Jim Wiltbank will be in attendance. Arizona Speaks participants came together out of desire to spur action on passing immigration reform. While Arizona has gained a reputation as not being supportive of immigration reform, this assembly's presence proves otherwise.