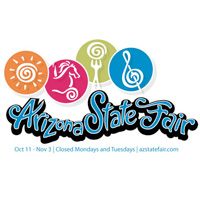 Arizona State Fair attendance was up again. Fair officials say its attendance of 1,178,515 was up by approximately 24,000 from last year and set a record since the fair switched to a five-day schedule four years ago.

It is also highest in fair history overall. Fair officials credit mild weather and the 18-day event's attractions.
Tentative dates for the 2014 fair are October 10th to November 2nd.